Timing belt ATL10 available from stock, short delivery time!
High quality polyurethane ATL10 toothed belts with extra reinforced HPL steel cords very suitable for linear drives, ATL1010 is also available with PAZ & PAR.
Product information ATL10 timing belts

 Shore hardness (A)

 92° Shore A

 Timing belt ATL10 weigth per meter

+/- 68 g/10 mm belt width

 Tensile members

 steel cords, 1.2 mm

 Minimum number of pulley teeth ATL10

 25

 Width tolerance

 +/- 0.5 mm

 Minimum pulley diameter ATL10

 77,70 mm 

 Thickness tolerance

 +/- 0.3 mm

 Minimum counter bending ATL10

 120 mm

 Length tolerance

 +/- 0.8 mm/m

 
 
Timing belt ATL 10 standard widths in mm (in-between sizes possible)

25

50

75

100

150
Timing belt ATL10 available as: 
Timing belt ATL10 - open lengte, click here for the available versions
Timing belt ATL10 (moulded/flex), click here for the available versions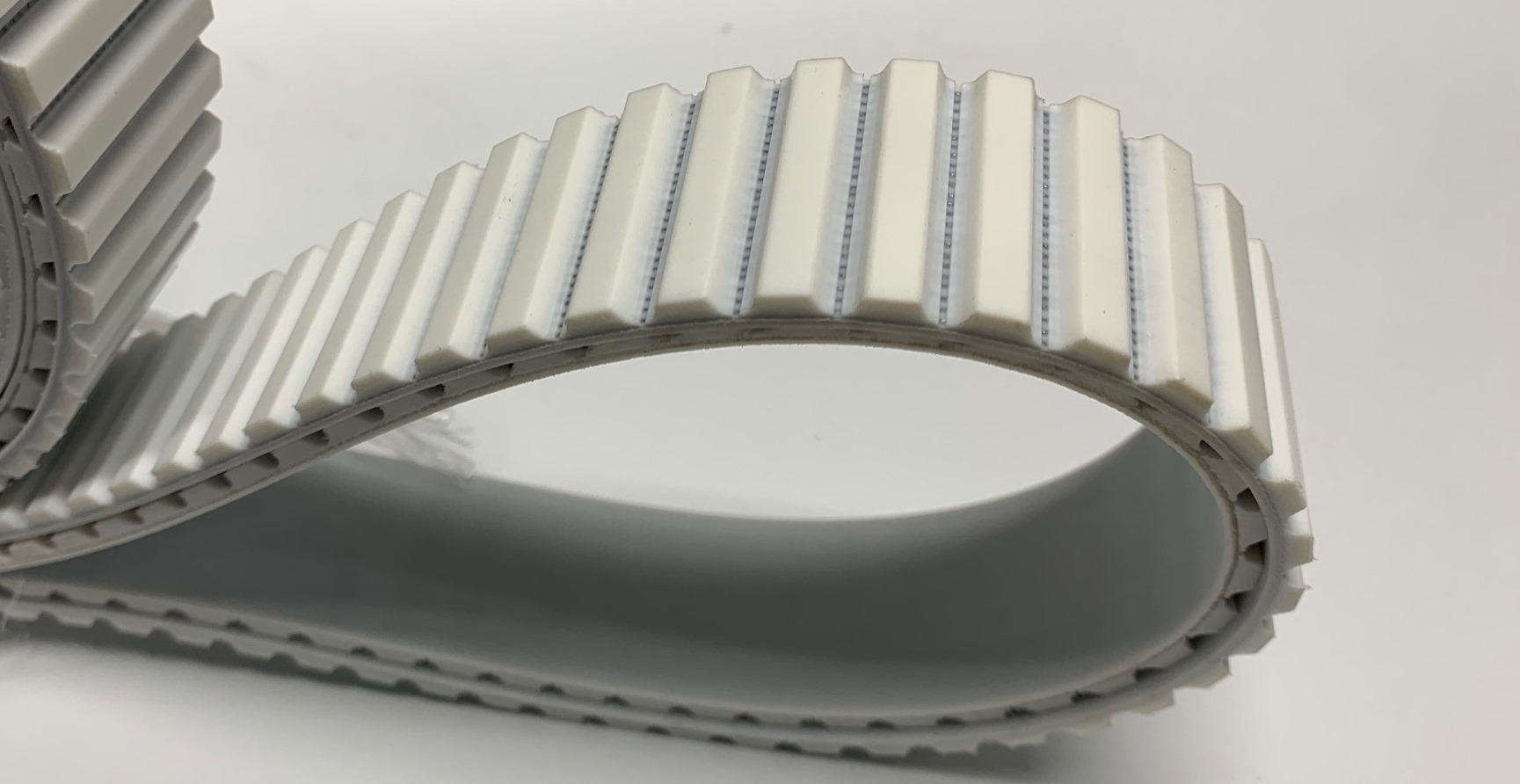 ATL10 timing belts; special linear drive belts designed for the highest accuracy.
ATL10 timing belts are strong and meant for power transmission and high accuracy positioning applications.