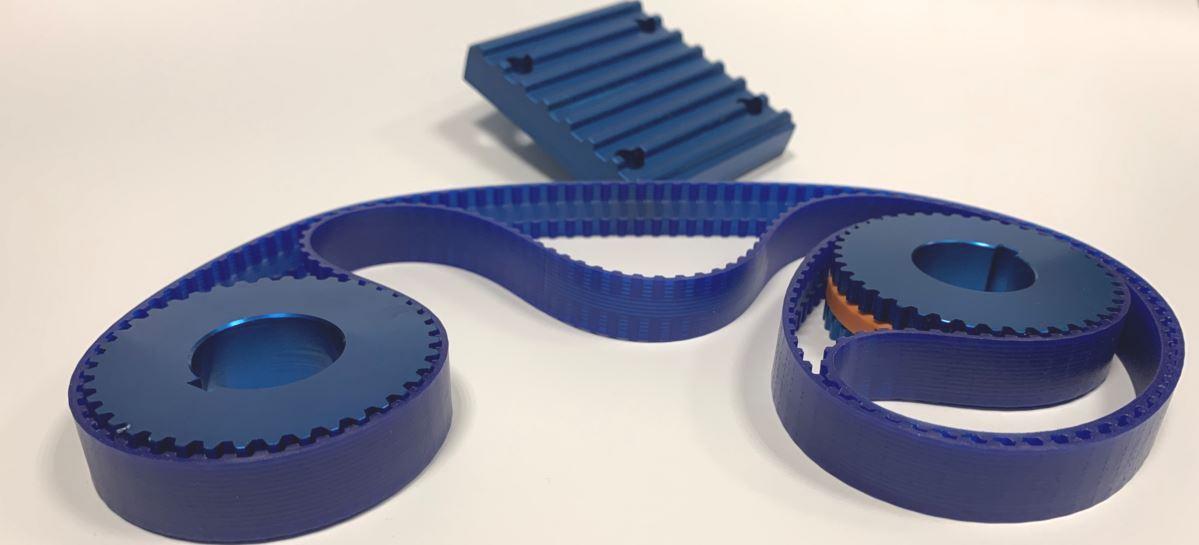 The toothed belts in the product line Food Grade have been specially developed for use in the food processing industry, with these toothed belts Kevlar and stainless steel drawstrings are used. Our Food Grade timing belts are available in the following colours;
These toothed belts are very suitable to be fitted with our coverings and/or carriers in the same food grade quality.
Through our own metal department we also produce toothed belt pulleys and clamping plates in FDA quality (anodized or stainless steel version).