Endless with a splice
The standard PU timing belts are made endless by using a finger joint..
This joint has about 50% of the strength compared to a truly endless (flex/moulded) timing belt but is used for almost all transport solutions.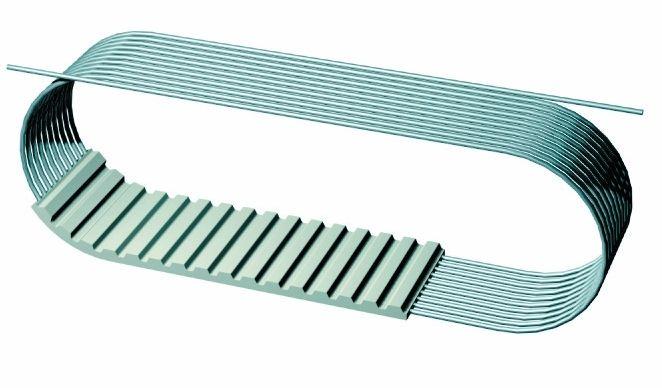 Gewikkeld/Flex
For drives and heavy transport a truly endless timing belt is often used.
These belts are available in the most standard lengths and are stock items.
If longer then 1500 mm the belts will be produced especially on length (flex belts) and are deliverable up to a maximum length of 20.000 mm – always a multiple of the tooth type.

Pin Join 
The timing belt joint PIN-JOIN is designed for a singular connection of timing belts directly into the application on site.
The Pin Join timing belt can be fitted as a quick assembly when required, with this system a toothed belt can be changed within 15 minutes.
This connection is also possible for all common types of belt including double sided toothed belts.
The Pin Join timing belt can also be used to Join belts with coatings and cleats.
The maximum load is 50% of the maximum load of an endless welded belt. However, it is also possible to produce an extended Pin Join connector, should the belt be subjected to heavier loads.
Breco C, DC, DC-pro connector 
These connectors are like the Pin Join connector a mechanical connector, but only in combination with Breco ATN timing belts.
In difference to the Pin Join connector this connector can be disassembled.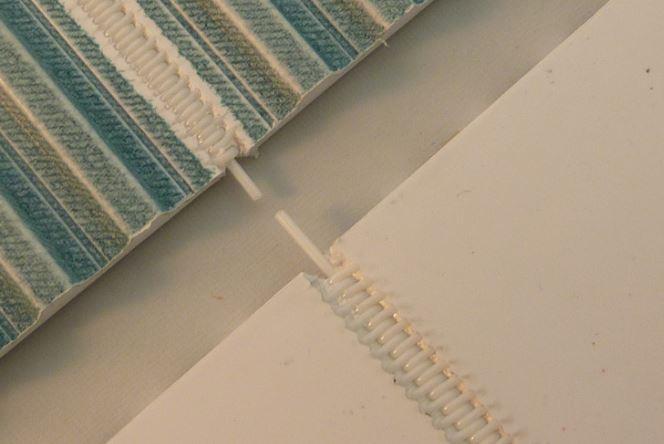 Hinge joint